FLYPOWER offers a full range of high quality heat shrink products for the Electrical and Utility industries including cable accessories for low voltage and medium voltage applications. FLYPOWER's broad line of electrical insulation products are designed and tested to meet the most demanding requirements of IEEE, UL, CSA, ANSI as well as many other international standards for performance and long term reliability.
For application support tables please click on the following main categories:

•  Low Voltage – Medium/Heavy Wall Heat Shrink Tubing 
•  Medium Voltage Tubing & Tape 
•  Mould Products 
•  Power Cable Accessories
Low Voltage – Medium/Heavy Wall Heat Shrink Tubing
FLYPOWER's field proven medium and heavy wall heat shrink products, such as BH-RA2, BH-R2, BH-RA3, BH-FRA, BH-RA6X, BH-STV,BH-RSL and BH-RS, are world class leaders when it comes to split resistance, adhesive performance and total value. Whether it's for splice sealing, jacket repair, mechanical protection, electrical insulation or strain relief applications, you can count on FLYPOWER products to meet the most challenging requirements.
The newest addition to this product family is the BH-RSL which provides the following exceptional benefits in the repair and retrofit protection of aging cable infrastructures without disconnection of service:
• Reduces total installed costs by 80%
• Eliminates system downtime during installation
• Provides moisture proof seal with a fully encapsulating hot melt adhesive
 • Offers quick and easy application using an innovative closure mechanism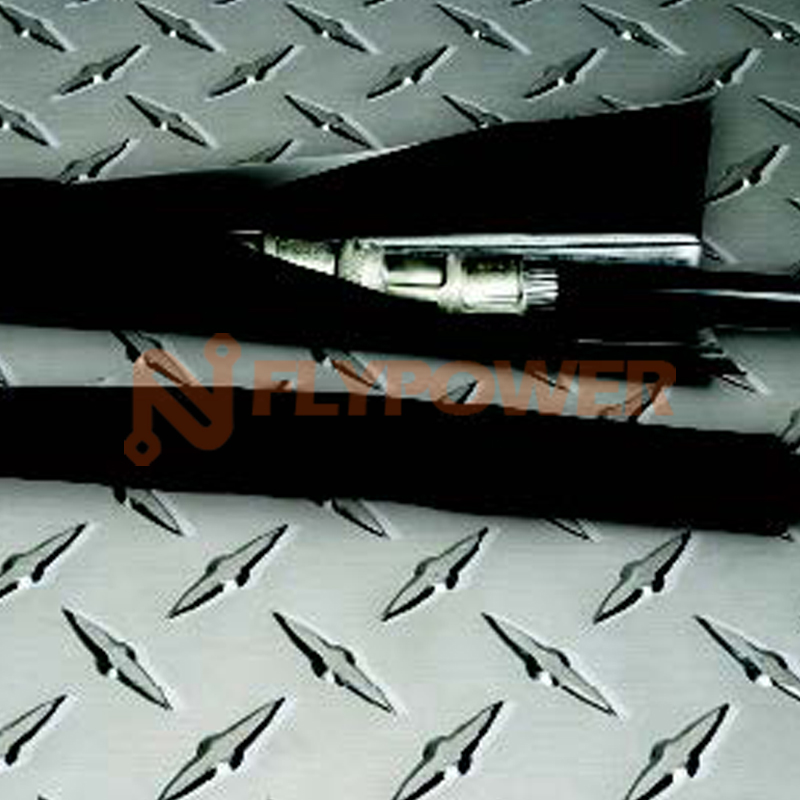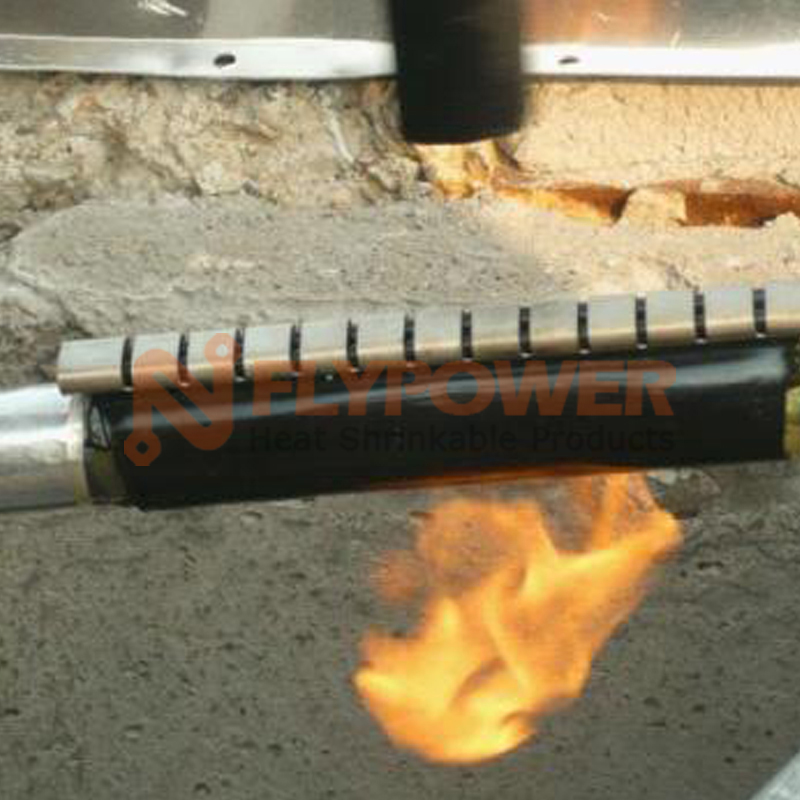 For the construction of medium voltage splices and terminations it is critical to use trustworthy materials and processes that are craft friendly, time proven and exceptionally reliable.FLYPOWER's cable accessory products are designed using heat shrink technology which has proven to work in all applications and often the only choice of many of the most demanding users wishing to install rapidly or minimize outages while maintaining superior performance. 
FLYPOWER offers a comprehensive range of medium voltage cable accessories for the Electrical, Utility and Industrial markets. The BH-SCT and BH-SC100 series of cable termination and joint kits are factory designed for 5 – 35 kV rated URD or shielded extruded dielectric power cables and include joints and accessories for PILC type network cables. The kitted accessories are offered for single and three conductor, unarmoured and armoured cable configurations. FLYPOWER's innovative heat shrink products provide a cost effective alternative to hand applied, rubber molded and resin based technology.
Specialty tubing and kit accessories are used for demanding applications where electrical performance and ease of installation are critical, e.g. in electrical switchgear and power distribution equipment:
• Anti-track tubing and tape for insulating medium voltage bus bars
• Motor lead termination kits to insulate and protect bolted connections
• Elbow sealing kits for sealing and reinforcing elbows on medium voltage cables